Latest Jewellery items
from Ellisons Jewellers Belfast
---
Jewellers in Belfast City Centre
For Jewellers in Belfast City Centre, Ellisons Wholesale Jewellers has everything you need. Ellisons is one of the leading Jewellers in Belfast, our Belfast City Centre location is ideally situated - right in the heart of Belfast. Therefore, we are very accessible to customers who happen to be visiting shopping centres such as Victoria Square and CastleCourt.
---
Shopping in Belfast City Centre
Whilst Belfast as a city may be compact, it certainly makes up for this with a fantastic choice when it comes to shopping. Belfast City Centre is a great place for a shopping trip with something for everyone. In search of some retail therapy? Belfast offers the ultimate experience with big luxury brands, high-street fashion and unique boutiques. There is a huge variety of high street favourites, independent retailers, speciality emporiums, exclusive boutiques and traditional markets. Don't forget, if you are looking for Jewellers in Belfast City Centre, see our location map below.
We have been in business for over 40 years making us one of the most established Jewellers Northern Ireland has to offer. Throughout the years we have grown a strong reputation for quality diamonds and gemstone jewellery. We are constantly tailoring our jewellery collections to keep in line with current trends and fashions. Furthermore, we are well known for impeccable high-quality stock and unbeatable pricing.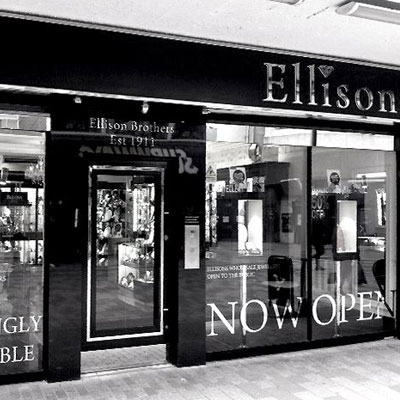 Our showroom in Belfast showcases a breathtaking variety of diamond jewellery including diamond bracelets. Whether it's diamond engagement rings or ruby engagement rings through to coloured stone engagement rings, wedding rings or eternity rings, diamond rings or coloured gemstone stone rings through to emerald rings, this Northern Ireland Jeweller is a shop you need to visit.
More recently, our strong reputation is not only confined to Belfast. Increasingly, we find customers who are searching for jewellers Dungannon, jewellers Newry, jewellers Derry etc are making their way to our jewellery showroom in Cookstown. Increasingly we are welcoming customers from Dublin who are in search of engagement rings in Ireland or those searching for engagement rings in Northern Ireland.
In conclusion, the centrally located market town of Belfast means we are within an easy journey from most locations in Northern Ireland and further afield. Given the number of happy customers we have served over the years, it's therefore not surprising that we are becoming a well-known name for wholesale jewellery Ireland.
Our Belfast City Centre Location
Where in Belfast City Centre are Ellisons Jewellers located?
3a The Fountain Centre, College Street, Belfast BT1 6ET. A 5 minute walk from Belfast City Hall.
Why Ellisons for Jewellers in Belfast City Centre?
Ellisons first began in 1911 as one of the most long-established Wholesale Jewellers in Belfast, so we are now very much part of the fabric in the city. For many years, everyone was made to feel especially welcome at our previous showroom on Donegall Street. After this, we opened a new premise and relocated to a more central location, just off Fountain Street, Belfast.
With one of the largest ranges in Diamond Rings and Diamond Jewellery in Northern Ireland, we are a well known name. Our showroom features the finest collections of Engagement Rings, Wedding Rings, Eternity Rings, Colored Stone Rings, and Diamond Jewellery on display.
We feel that our friendly service with a personal touch sets us apart from the very best of our competitors, making us one of the premier Belfast jewellers. Many precious relationships have formed with our thousands of customers over the years.
We look forward to meeting you!
---